HollowIchigo first posted in the pre 1k on the Anime/Manga board.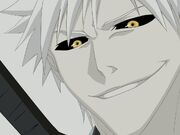 Personality
Edit
Although barely posting on the board, he is regulary seen both commenting on threads and in the FJ Steam Chat. He is regulary entertained by the shenanigans within the Steam Chat, but usually does not have a clue what is going on 30% of the time. He has a keen interest in Anime/Manga and usually watches/reads any well recommended series. A full list can be seen here: http://myanimelist.net/profile/Froman12
HollowIchigo first donned the name back in 2010 when he first joined FJ. He chose this name due to his favourite anime character, Hollow Ichigo, from the popular show Bleach.
Favourite Anime
Edit
Here is a list of HollowIchigo's top 10 Shows as of 09/08/12:
Bleach
Sword Art Online
Angel Beats!
Tengen Toppa Gurren Lagann
Code Geass
Elfen Lied
Mirai Nikki
Sankarea
Clannad (Both Series)
Death Note
Ad blocker interference detected!
Wikia is a free-to-use site that makes money from advertising. We have a modified experience for viewers using ad blockers

Wikia is not accessible if you've made further modifications. Remove the custom ad blocker rule(s) and the page will load as expected.