"RRRRRRRRRRRRRRRRRRRRRRAAAAAA
AAAAAAAAAAAAAAAAAAPPPPPPPPPPPPPPPPPPPPEEEEEEEEEEEEEEEEEEE" Lickilicky enjoying one of his many hobbies.
Lickilicky (also knows as Dr. Rape, Rammus, and ok) first visited /anime/ on June 8, 2012 with post #2118. Before joining /anime/, Lickilicky captained a mainstream commercial cruise line with his legendary S.S. Mantra, which was a very nice boat that went fast until it crashes into a wild Leal and sunk.
Personality
Edit
Lickilicky is calm and willing to help. His biggest strength and yet also weakness is his inability to give fucks in most situations.
Lickilicky's waifu is Kotonoha Katsura.
Lickilicky only watches mature anime for mature adult men like himself. (EX: Boku no Pico, Lucky Star, and Battletoads.)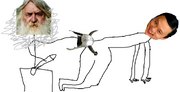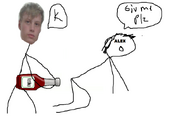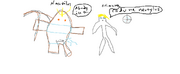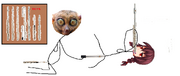 Ad blocker interference detected!
Wikia is a free-to-use site that makes money from advertising. We have a modified experience for viewers using ad blockers

Wikia is not accessible if you've made further modifications. Remove the custom ad blocker rule(s) and the page will load as expected.